Tobacco Packaging
Delivering the highest quality on time, every time
At PGP Tobacco Packaging we understand the increasingly critical role that packaging plays in the tobacco industry. That's why we have created a business that's driven by quality, managed by experienced industry professionals and equipped with industry benchmark production technology.
Our mission is to transform service in the tobacco packaging sector. Through smart-thinking, flexible working and a can-do attitude, backed by a total commitment to quality, we are able to respond rapidly to changing market demands and deliver the highest quality packaging on time, to specification, every time.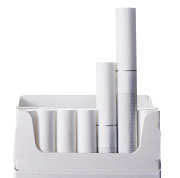 Established to specifically support the Tobacco Industry we are located within a free zone in Dubai UAE with excellent access to international markets enhancing trade opportunities, with the Middle East, Asia, Africa and beyond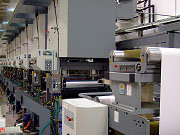 Our state-of-the-art, European manufactured gravure printing press with inline rotary converting technology is specifically designed to meet the most exacting standards demanded by the tobacco industry.
PGP - focused exclusively on Tobacco Packaging
We understand the unique nature of the industry
We understand what matters
We give 100% Focus and Attention - guaranteed
Box clever... contact us now and protect your brand!